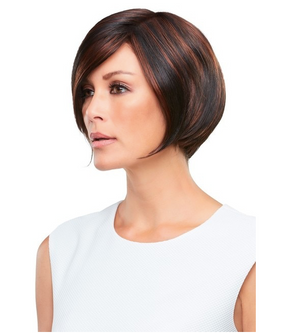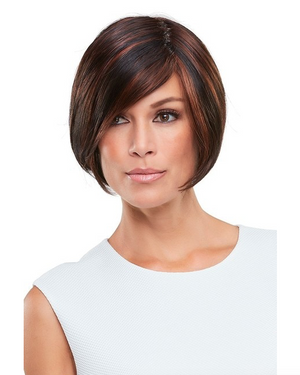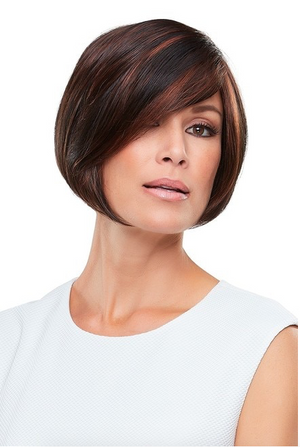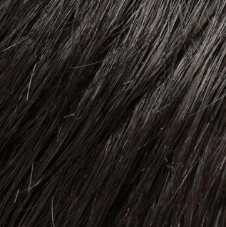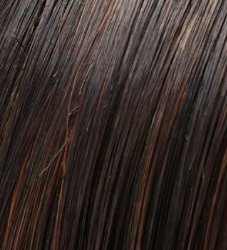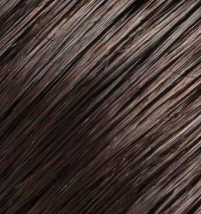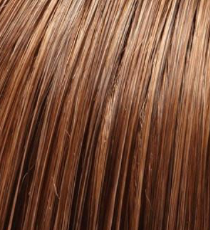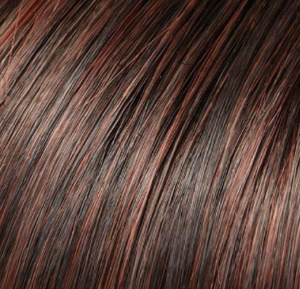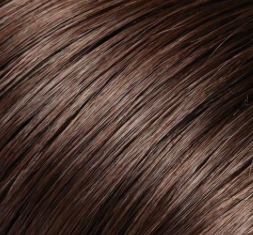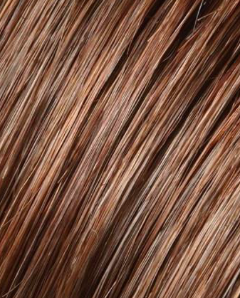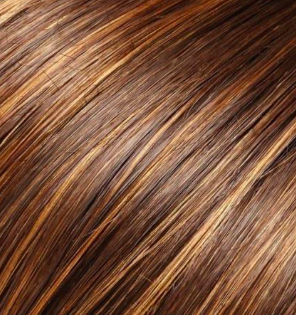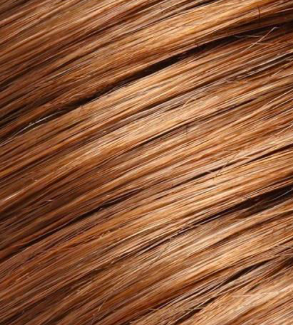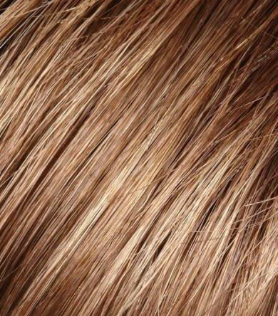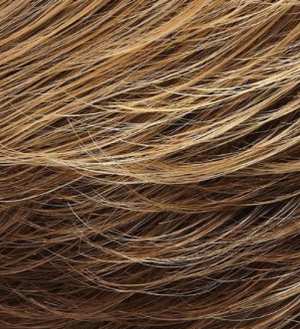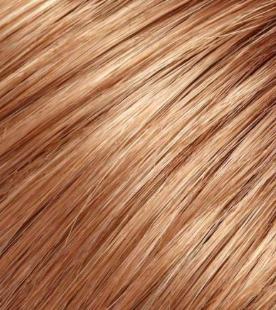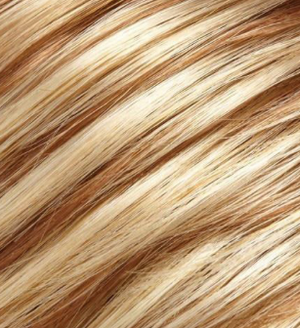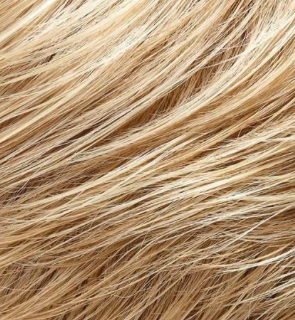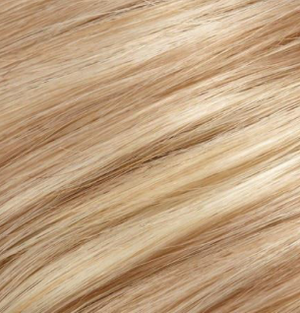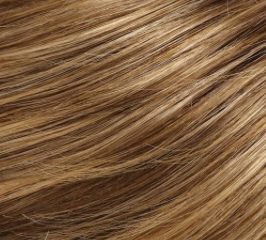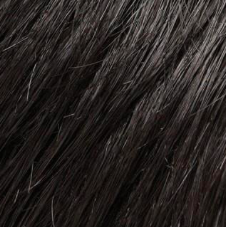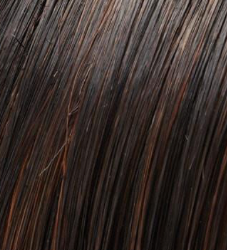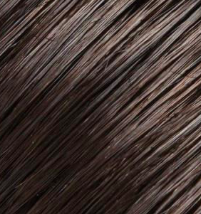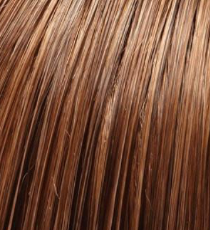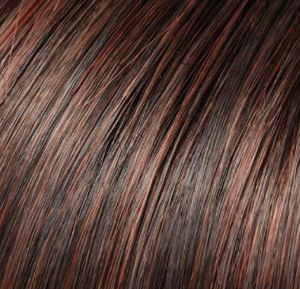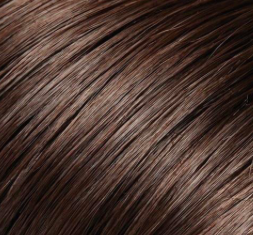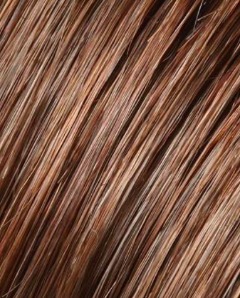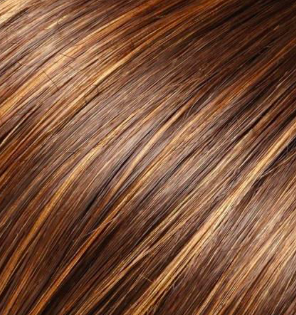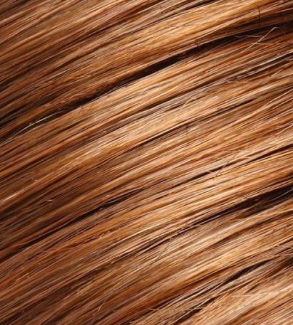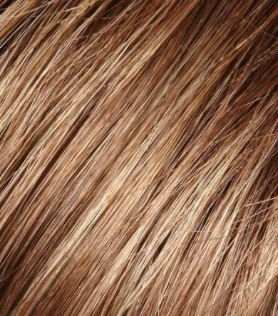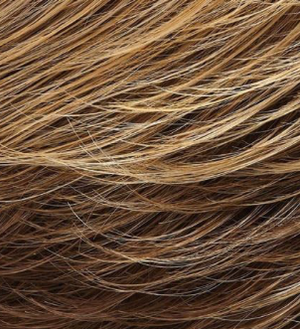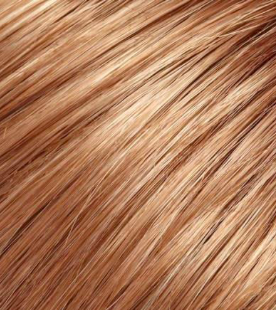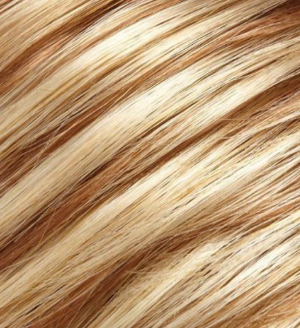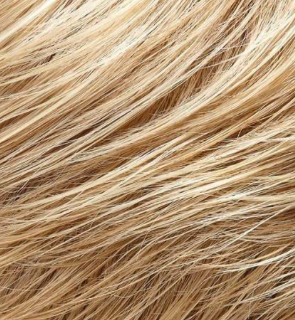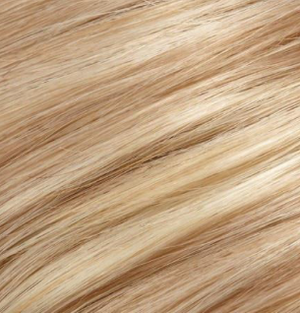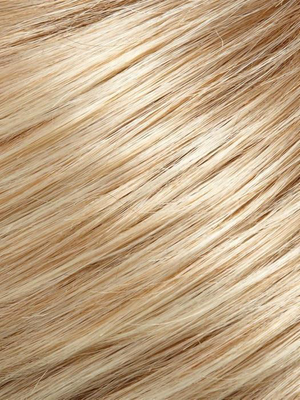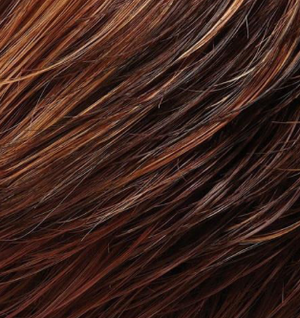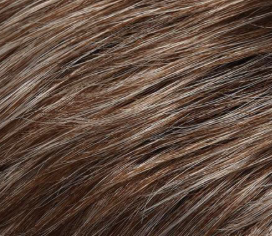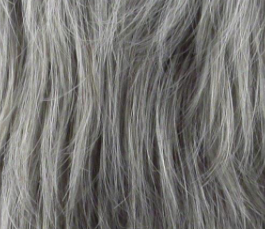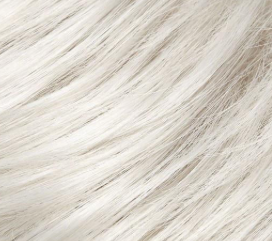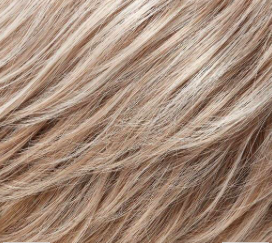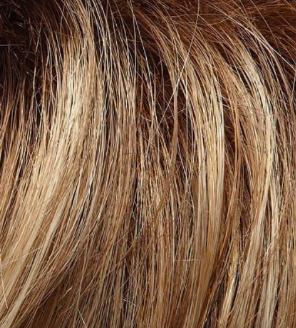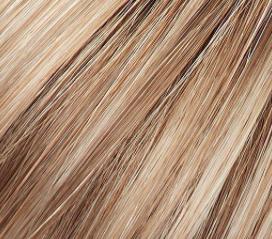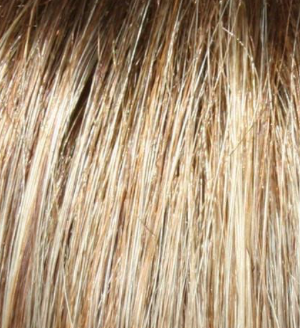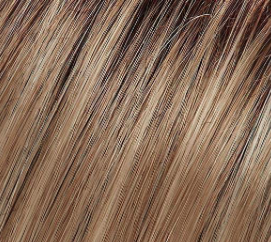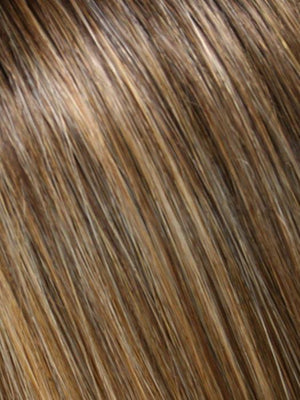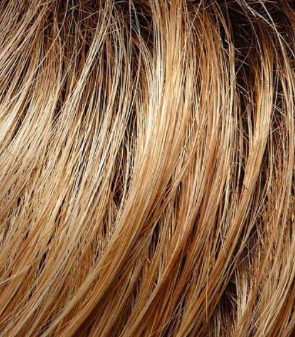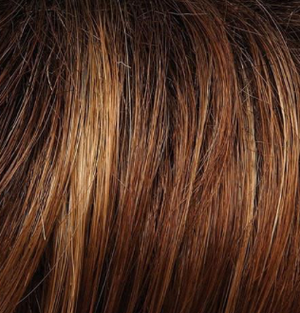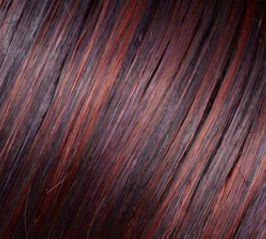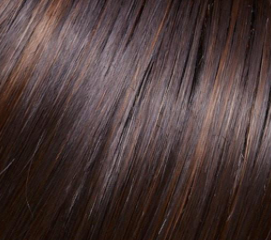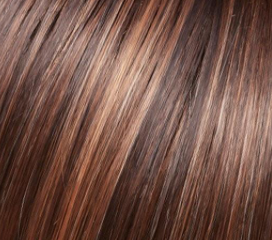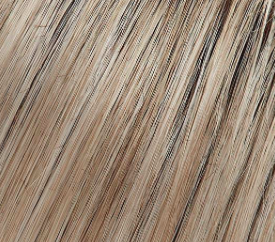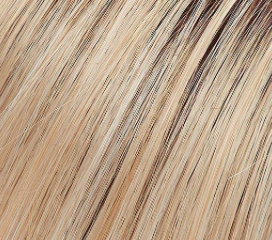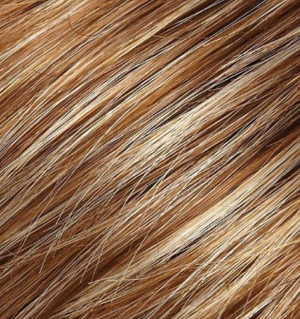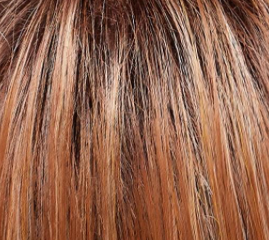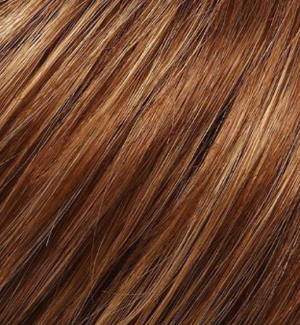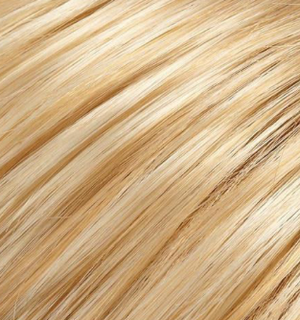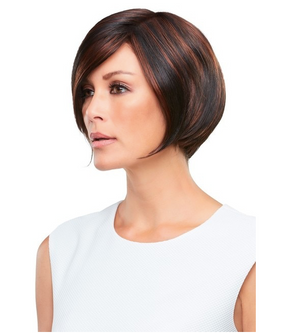 Elisha
With short, angled layers, this synthetic lace front wig is the minimalist bob everyone is talking about. Elisha can be smoothed for a posh silhouette or flipped out for a fierce texture. She also features a hand tied monofilament cap for natural movement and comfort.
SPECIFICATIONS
Item Number: 5723
Collection: SmartLace
Color Shown: FS4/33/30A
Cap Design: Lace Front / Single Monofilament / Hand tied
Cap Size: Average
Hair Type: Synthetic
Bang: 8"
Crown: 6"
Nape: 1.5"
Side: 5"
Weight: 2.3 oz
Synthetic Hair Care
WE RECOMMEND WASHING YOUR ALTERNATIVE HAIR EVERY 6-8 WEARS
CLEANSE & CONDITION
•  Before washing your wig or hairpiece, gently remove any tangles using your Jon Renau Paddle Brush or Jon Renau Wide Tooth Comb

•  Wet hair completely using cool running water

•  Gently lather the hair with a small amount of Jon Renau Synthetic Shampoo, making sure that the hair is traveling in the same direction. DO NOT rub hair as this may cause tangling

•  Rinse thoroughly under cool running water until water runs clear

•  Wrap wig or hairpiece in a towel and gently pat dry 

•  Spray with Jon Renau Conditioning Spray (3-5 pumps) keeping away from base of wig or hairpiece. Do not rinse out conditioner

•  Gently detangle hair using your Wide Tooth Comb
DRY & STYLE
•  Allow wig or hairpiece to air dry naturally by placing on a plastic or wire wig stand. DO NOT blow dry
•  For mid-length to long length styles, apply HD Smooth Detangling Spray, (3-5 pumps) focusing on bottom half of wig or hairpiece. Gently comb through using your Wide Tooth Comb
•  We recommend using your fingertips or wig brush/comb for your desired style
•  To add texture and definition, use a small amount of Piece Out Contour Fiber Crème and apply using fingertips
•  Do NOT use heat to style synthetic fiber (curling irons, flat irons or blow dryers) 
TIPS
•  Be cautious when standing near a heat source (i.e. open oven, heater, etc.) Excessive heat can damage the fiber

•  We recommend using HD Smooth Detangling Spray with a wide tooth comb to detangle your synthetic wig. This is especially important with a mid-length to long length wig or hairpiece
CAP DESIGNS
LACE FRONT / SINGLE MONOFILAMENT / HAND TIED
SMARTLACE FRONT (WELDED LACE) Mimics a natural hairline, hair is hand tied one by one

SINGLE MONOFILAMENT Allows multi-directional parting while providing the appearance of natural growth

100% HAND TIED CAP Each hair is individually hand tied, creating the appearance of natural growth

100% HAND TIED STRETCH SECTION Allows customized stretch from front to back and ear to ear

VELVET EAR TABS + NAPE Allows smooth customization with bendable wire

ADJUSTABLE TABS Allows the wearer to adjust the circumference